Google's recent generative AI announcement has spun the heads of search enthusiasts over the past week, particularly businesses owners and the marketing community. Paddy, our CEO and co-founder, has recently commented on the changes and summarised the Google I/O announcement.
At Aira, we recognise the gravity of these changes and the need to change with it. SEO is being centred back to its basic principles: marketing your product and your ability to get your message across to the right audience at the right time.
We have already begun embracing this change by gravitating towards performance marketing and away from the traditional marketing approach by removing our digital PR services as they currently stand (you can read more about this change here).
As always, we are very focused on client experience, and as such we're actively thinking about the impact that these changes could have on their businesses, how we can work better as a strategic partner, as well as serving them and growing their business.
The shift away from traditional SEO as we know it to a broader, more user-centric approach has been an expected shift Google has been leaning towards for some time. We're excited to see where these new changes take us.
In this post, our experts at Aira have come together to discuss:
How AI is going to change the face of performance marketing
The changes we're already making at Aira in light of AI
It's become abundantly clear that change is afoot, and in all likelihood these changes will be fundamental to how businesses operate and market via search on a day-to-day basis. Not only this, but the way we operate as an agency will have to change.
Discover below how our experts are incorporating these changes and where we think the industry is headed next.
How is AI going to change the way people search?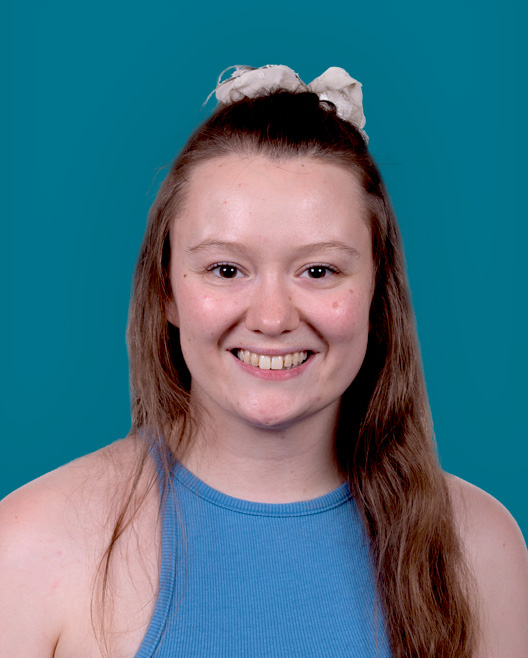 Jasmine Lee, SEO Consultant
There's no question that this is going to lead to huge changes in how SEOs operate. Whilst many marketers are afraid that SEO will become redundant, in my opinion as long as people are still searching for information on the web, SEO will always be around.
There are lots of ways I think AI is going to change search but here are my fundamentals:
The domination of zero click results: Whilst a basic observation, there's no avoiding the impact that these changes will have on click-through rates. The basic principles of targeting featured snippets will still apply since Google will be sourcing its information. However, the importance of wider context, brand authority to speak on particular subjects and content quality will remain pivotal aspects of search strategy. Clicks will be much harder to obtain, but the information Google presents from your website has to be exciting enough to capture the attention of users enough to explore the source.
Ultra-personalised results pages: I'm of the opinion that we'll get to a point fairly soon where users will type in a query, and every results page presented to each user will look different. We've already seen location-based personalisation for some time - there's no reason why this won't be the case when Google will have so much information on individual user preferences and search trends.
Rich result importance: Finally, presenting information to Google in the most understandable and accessible way possible will be another vital consideration. I hope you like schema, because I don't see it going away any time soon based on these changes. We're already seeing product results using schema, and presenting your information in a prime way for Google search will only offer more opportunities.
How are SEOs at Aira using AI already?
AI is fast becoming a huge advantage for the team at Aira to automate manual tasks and free up time for strategic thinking. From an SEO perspective, we've already been working on AI tools that allow grouping keywords by user intent, mass image compression and auto-generation of meta titles and descriptions. These innovations save us much needed time to consult on clients and free us up to work on much higher-value tasks
I want to be clear that AI acts as an assistant and does not replace the value that SEOs can offer businesses. The human, critical thinking element of curating SEO strategy and providing proactive recommendations is something that cannot be replicated by a machine. Our role will change, but not be replaced.
How is AI going to change content marketing and distribution?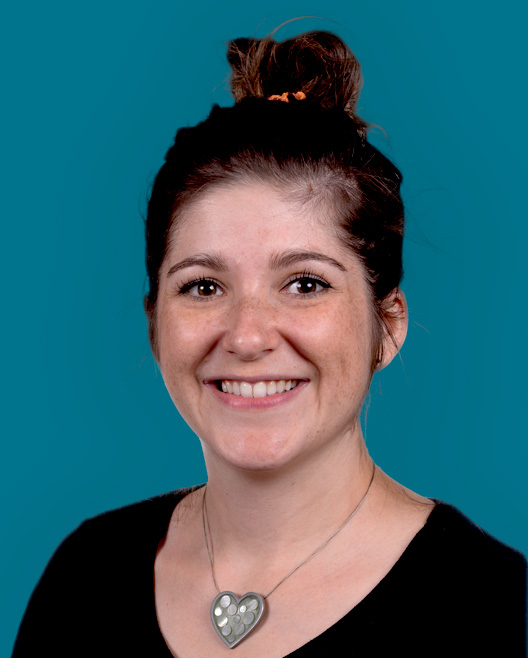 Chloe Hutchinson, Head of Content Marketing
The conversational nature of generative AI (i.e. asking follow-up questions without losing the context of initial queries) means that businesses are going to need to better understand customer personas, intent, and the moments and emotions that trigger action at a deeper level than ever before.
To better market content effectively, understanding who target users are at this deeper level will be vital to being able to predict the questions they'll ask Google, and where else they might sit online to acquire the answers they're looking for. This has always been important, but moving forward it'll be essential that this is at the heart of all content marketing.
Generative AI also means that with follow-up questions, Google will have direct access to an insight they've never had before: whether they've answered the user's question or not. This will give them a better understanding of user engagement with the information presented.
Therefore, the future could offer us insights that simply aren't available now, such as how many searchers had their queries satisfied by our content - and if not, what common follow-up queries were. If this is the case, we will be able to learn more about our users so we can 'join the conversation' (as a brand, or on behalf of clients) - using new insights to personalise, improve, reformat and re-distribute content, to continually optimise performance.
Finally, there is a possibility that AI will change the buyer's journey. Users in the awareness, consideration and decision stages will utilise AI to find answers and recommendations, meaning they may not even need to visit a brand website.
This does two things. First it makes attracting target users to a website ever harder (and could decrease organic traffic), which highlights the increasing importance of content distribution, attracting users to your website from various platforms where your target users spend time. Secondly, it increases the importance of the relevance of content on a website, serving user intent and answering user queries to the fullest extent, whilst ensuring all content is optimised to Google quality rater guidelines, to be in with a higher chance of being featured at the top of the SERPs.
We are already using AI in our process to help inspire and provide starting insight for a number of steps in our content marketing process
AI can help to provide some insight into target personas. It can help by identifying most common searches, highlighting problems or pain points, providing insights into a target persona's potential buyer journey online, and displaying spaces where target personas could sit online via existing featured content. This is taken into a target persona workshop and built upon by the content marketing and consulting team.
When given enough context, AI can help with ideation thought starters, including types of content that have been well received in the space, types of content which might appeal to a particular target audience, and content ideas which could be used for distribution. The team can then build upon these, looking at them through a target persona lens, adding additional research, brand context and historical knowledge.
AI can also help with inspiration for press releases, outreach emails, quotes from brands and what else might be of interest to journalists - the team don't take the outputs directly, but use these to inspire and build upon to create the strongest approach and best quality outputs.
How is AI going to change copywriting?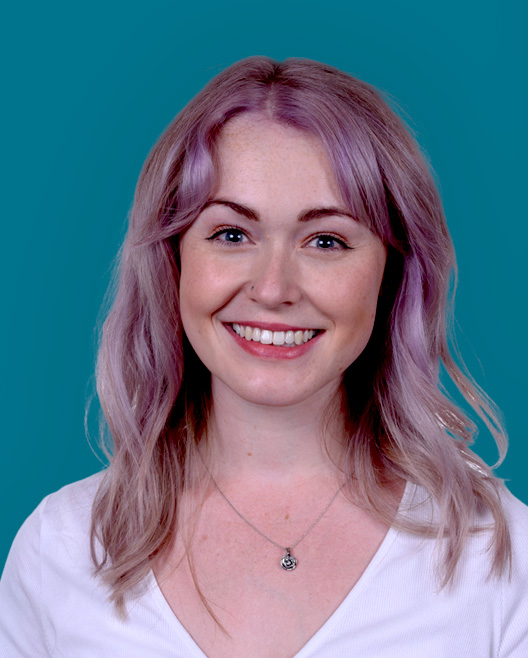 Lucy Hancock, SEO Copywriter
I'd say it's more important than ever to have quality content on your site. Content that reflects your brand, your product or service and helps the user solve their problem. While more people will use AI to write copy, and AI can *technically* write copy, it can't replace the skill and quality that copywriters have. I'd say tone of voice and context are going to be more vital than ever - as these are things AI struggles to master.
I think we'll also see less mass content production, with a focus on reviewing/repurposing existing content to maintain its value. Gone are the days of publishing as many blogs as possible! Now, I think the focus will be on refreshing existing content to make it the best it can be.
How are we using AI already in our processes?
While we won't use AI to write copy at Aira, we have been using it to support copy brief creation and also with our research. AI is great at condensing large quantities of information in a way that's easy to digest - which is super helpful for copywriters needing to write about tricky topics!
In the copy team, we've found AI works as a great research tool to help us get to grips with complicated topics (asking it to explain a topic in simple terms, for example), generate headings for copy briefs and supporting content ideation. And while it won't replace the creative minds of our team, it can support us, and in turn, save us time that we can use to do what we love most - write.
How is AI going to change paid media?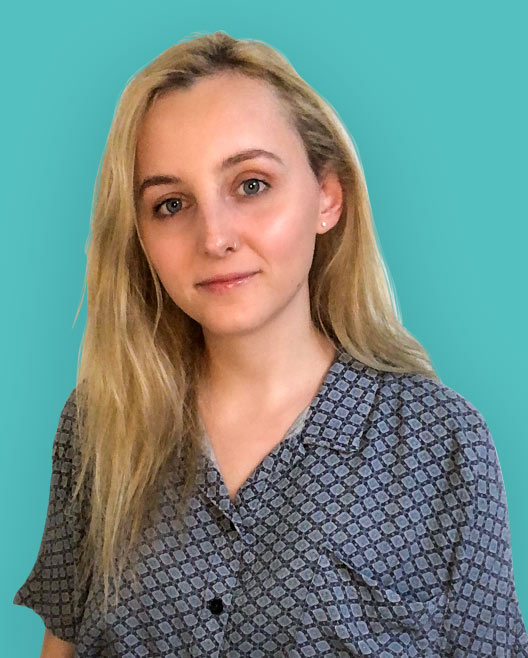 Holly Pierce, Paid Media Strategist
AI is already a prominent part of paid media, and we can expect that as time goes on, the adoption and intelligence of AI and machine learning in paid media will continue to improve our activity in efficiency, effectiveness and personalisation. With an industry that is constantly changing with new technologies and updates, being adaptable and experimental is key to staying ahead of competition and performance, and AI is no exception to that.
I can see the continuous development of AI and machine learning changing core specific areas:
Ad placement and ad types: With the rise of performance max, I believe that we can expect to see new solutions incorporated into this campaign type as it grows in intelligence. I predict that eventually, this will also lead to sunsetting campaign formats such as Discovery. It will also be interesting how (and if) chatbots such as Chat GPT will be incorporated into the search engine environment, and what effect this will have on the paid advertising space.
Continued improvement to AI & machine learning led products: DSAs, performance max, smart shopping, broad match, bidding strategies.
Voice and Visual search optimisation.
Measurement and predictive analytics: We understand the use of predictive analytics with customer behaviour and identifying trends, but it would be great to see improvements in measurement and business impact reporting predictions.
I believe that the role of a paid media specialist will also continue to change with the rise of intelligence in AI tools, moving daily priorities into three core areas:
Data strategy: Ensuring a robust conversion strategy so that the data we feed into the algorithm is most accurate to optimise towards business goals.
Creative strategy: Generating and testing tailored creative to construct the most relevant experience to users.
CRO: Understanding how we can better websites and landing pages for Google to crawl for automated creative, and fabricate the most seamless user experiences to improve conversion rate.
How are we using AI already in our processes?
AI already plays a fundamental role within paid media strategy. Below are some examples of how we already utilise AI in Paid Media:
Ad targeting and audience layering: Google has a vast amount of audience segments generated through machine learning for attributes such as consumer behaviour, interests. We utilise these within our targeting to ensure efficiency that we are reaching the right users, but also layering over observation audiences to discover new insights about our clients ideal customer profiles.
Ad creation and optimisation: Using responsive ad formats and providing multiple options for Google's algorithm to then decide which combination of creative is going to be the most relevant to each individual user.
Using and experimenting with Google's solutions that utilise AI as stated above to create the most relevant solution to each individual.
Smart bidding and broad match keywords: Using smart bidding strategies alongside broad keywords to increase opportunity and optimise toward business objectives in real time.
Data management: Ensuring we are utilising 1st party data and inputting information related to business objectives back into the algorithm to give Google the ammunition it needs to optimise towards users that are most likely to become customers.
Ideation and experimentation: Using AI-powered tools to discover new audiences, brainstorm new creative ideas. Tools such as Chat GPT can also be great to help with initial stages of research for new clients.
We are continuously exploring ways to integrate AI into our work at Aira, as a tool to support our human expertise and save time on manual tasks. This leaves more headspace for critical thinking, creative strategy and improving the client experience.