Values and behaviours
2 minute read
Culture happens as a result of skills, values and behaviours
The word values is bandied around a lot and is very open to interpretation, as well as values which sometimes, can be a little abstract.
Values are deeply rooted in our own personalities and while we may share a number of them, they're not particularly useful on their own in a work context.
At Aira, we also talk about the behaviours that make our culture what it is. Behaviours are far more tangible and easier to recognise and action.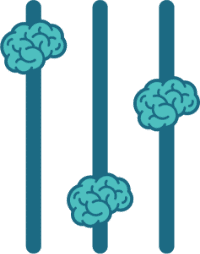 In the first four years of Aira, we never defined our values and behaviours or asked people to show them, they've developed organically over time and now, they have become part of who we are.
Today, we look for them every day in the team and we look for them in every single person who we hire - which is exactly why at least one of our co-founders is involved in every hiring decision we make,
So, what values and behaviours make Aira what it is?
Let's take a look!

We give a shit

We actually care about clients and each other
We give back to the community around us
We hold ourselves and each other accountable for our work

We take ownership

We own the work we produce
We own our career progression
We own problems as well as solutions

We don't settle

We reflect on successes and then ask what's next
We are always looking for ways to deliver better work
We are always looking for the next step in our career

We support each other

We have each other's backs
We recognise great work and shout about it
We help each other progress and learn more

Trust each other

We trust each other to get the job done
We don't micromanage
We don't abuse the trust put in us

We feedback early and often

We welcome feedback from clients and each other
We understand that value of timely, candid feedback
We take time to feedback to someone in an appropriate way
That covers values and behaviours, what about skills?

Want to receive more content on company culture?

Yes Please!