Reach your record-breaking year and stay one step ahead of the competition with a best-in-class paid search agency.

Yesterday's paid search techniques are already extinct
Stagnant performance. Wasted budgets. Disappointing results.
Been there?
Getting a return on investment with paid search is tough. Competition drives up the cost, lowering ROI.
You need more than an average paid search agency using outdated, cookie-cutter techniques.
You need a partner who can connect paid search to the success of your business…
Your ambitious growth strategy needs a strategic growth agency
If you had to pick the perfect teammate for paid search, a good start would be someone who:
Translates their strategies into your commercial objectives
Takes the initiative to test new ideas
Is a result-oriented, enthusiastic and ambitious collaborator
Stays ahead of your competition with advanced techniques
Pivots directions when needed
Is highly integrated with search ad providers like Google & Microsoft
No surprise —that's what we think, too.
We fully embrace the latest technology.
Whenever Google puts out a new feature, we're all over it.
Not every paid search agency can say the same.
So we're all in on Google's Smart Bidding for your campaign.
Why? Because it uses Machine Learning to trounce what a human can do alone: on average 30% increase in performance vs manual optimisation.
In fact, Google gave us accolades for our ability to use automation to deliver efficient and intelligent execution.
All of your campaigns benefit from Google machine learning to:
Target the right users
Pay the right amount
Show the right message
You'll always get the latest tech advances for better results.


By adding Facebook remarketing to a multi-channel strategy, Workbuzz achieved 310% ROI (including our retainer fee).
281%
Increase in conversion rate
300%
Increase in conversion volume
74%
Reduction in CPA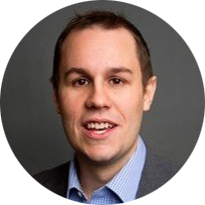 We're pleased with an uplift in the ROI we're getting after several changes to our PPC. I've also really appreciated strategic input and honest conversations about the potential of different channels and PPC in our market.
It just got a whole lot harder to blame Google for poor ad performance.
As Google and other ad providers automate mindless manual tasks, the new goal becomes business outcomes.
That needs more strategic thinking.
Other agencies excuse poor performance by blaming Google's platform changes.
When in reality they're still using legacy PPC tactics—focused on just keyword and ad group goals—not better strategies focused on commercial gain.
That's why we partner with the major paid search players for exclusive training, early feature access, and technical resources. So you'll never hear Aira blaming Google.
Google likes us.
Here's why you'll love that.
What does having a Google Partner on your side mean for you?
We're required to drive your growth and maximize campaign success.
To stay Partner, we have to sustain client success with Google Ads. Plus certify 50% of specialists in our company. And maintain a campaign optimization score of 70%.
A couple other perks you might like:
You get a head start on your competitors. As a Google Partner we get early access to new Google features in BETA stage.
You're never caught off guard when Google updates its platform. We also receive exclusive training from Google for any changes and new features.
So you'll always get the most recent strategies, benefit from the most recent tech, and a clear commitment to deliver results.
Best in class.
Google Ads Partner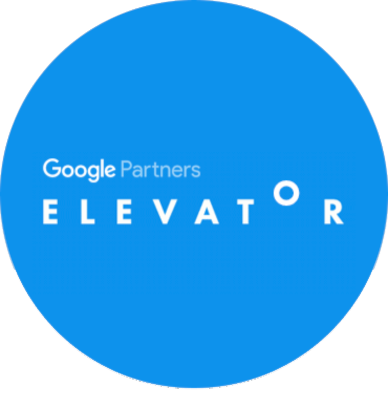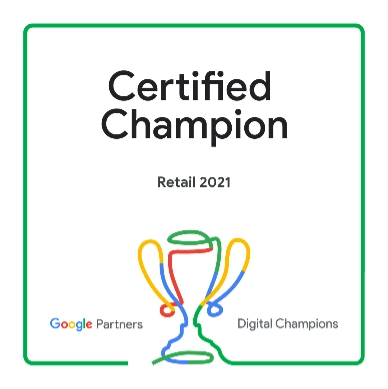 Googled by Google
Google put us on the fast track to Google Ads success 2019. We were hand-selected to join the Google Elevator Programme—a six-month, exclusive 'Mini-MBA' for select agencies.
With coverage across



More opportunity to increase your ROAS
Microsoft advertising can be an excellent supplement to your Google Ads campaign.
Though the reach is smaller, there's less competition. This is a place you can find more performance and volume for a good price.
So we partnered and certified with Microsoft, too.
The best part? Your successful Google campaigns easily transfer over to the Microsoft environment.
So you can be sure you have all avenues of revenue working for your campaign
What your paid search campaign looks like with Aira
Custom strategy.
Comprehensive process.
Your business challenges are unique. So is your plan of action. Here's the full paid search process you can expect.
Understand your business goals
We'll go in-depth on your company, digital advertising history and goals. Once we understand your goals, we'll show you exactly how we can help reach them.
Audit your current paid search efforts
We'll evaluate your existing campaigns against industry trends and Google best practices to identify opportunities.
Your account needs to show the right data to develop a solid strategy. So we'll also set up conversion tracking. It will allow you to see the results of your campaigns with pinpoint accuracy
Present our strategy
After a download of your business needs, goals and the state of your existing campaign, you'll receive a comprehensive paid search strategy—aimed at increasing conversion rates and lowering your customer acquisition costs.
Keyword, competitor & industry research
We'll view the entire landscape to find opportunities. Including the keywords and ad copy your competitors are using. 
Positioning
We'll help define what makes you stand out from your competition and develop your unique selling proposition (USP).
Campaigns with strategic messaging
We get to work creating and launching your campaigns.
Everything we put together uses your USP as a foundation to create higher-converting messaging on your landing pages, website and ad copy.
Ongoing campaign optimization
Your campaign never gathers dust. We optimise regularly across a 6-point inspection:
Search term review 

Keyword/placement review 

Ad copy and landing page testing

Quality score improvement

Campaign expansions 

Budget allocation review
You'll benefit from all the latest tips and tricks directly from our partners Google and Microsoft—to continue achieving your KPI's.
Reporting
On a regular schedule of your choosing, you'll receive a straightforward summary about how your ads are performing: the spend, conversions, and ROI week-to-week.
By the way, you'll never have to wait for your scheduled day. You can ask us about your campaign status anytime. 
Make a long-term growth impact with a short phone call.
Strong relationships. Stellar results.