How Aira Helped Just Tyres Increase Revenue and Maximize their ROI through SEO and Paid Media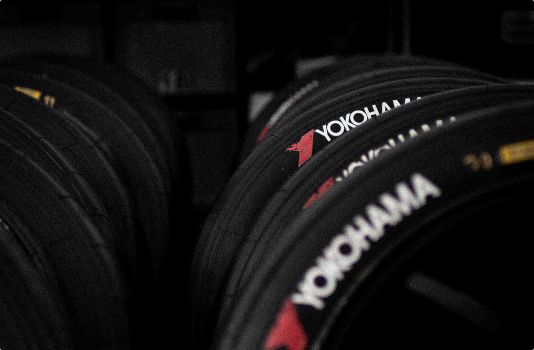 91% increase in turnover
146% uplift in organic revenue
Quick overview
SEO, Paid Media, Link Building
Highlights:
A full website audit, SEO overhaul, PPC, and a customised marketing strategy.

A dedicated agency partner committed to understanding their business as a whole.

Focusing first on high ROI items and scaling from there.
Real business growth across multiple channels
A fantastic ROI and across-the-board improvements including uplifts in revenue from organic search and paid media.
Uplift in organic revenue
Revenue increase via Google Ads
The Approach
When Tina first got in contact with Aira, she liked the personalised attention that she received. She could tell Aira really took the time to learn about Just Tyres and how tyre marketing is different from other industries.
She met with Aira's co-founder Matt Beswick to discuss Just Tyres' marketing strategy. Then, Aira began a full website audit to determine what changes were needed, and what they should tackle first for the fastest ROI. They began with pay-per-click advertising. Within three months, Tina began to see results, and her trust in Aira grew.
From there, Tina began trusting Aira with all of Just Tyres' digital marketing, including SEO, content management and development for their website, social media, digital PR and competitor analysis. Aira quickly became a strategic partner that helped Just Tyres grow their business online and take it to the next level.
The Challenge
In 2015, independent tyre supplier Just Tyres was at a crucial stage of business development. The company had just invested heavily and hired an agency to redo their website, explains Tina Newman, Head of eCommerce and Marketing. But the website didn't turn out as planned.
What's more, the new website wasn't designed for SEO, and their search rankings had suffered as a result.
To complicate matters further, Just Tyres had spent most of their budget on the failed website. In order to grow, they needed to focus on high return on investment (ROI) adjustments and make the website work for them quickly.
Tina knew she needed to find an agency partner who would take the time to learn about Just Tyres and how to best market their business. She began looking for an agency that could help her recoup Just Tyres' investment in their website, and then grow their online marketing strategy from there.
The Results
Now, after several years partnering with Aira for all of Just Tyres' digital marketing needs, Tina has seen numbers for the company improve across the board. She credits Aira's personalised approach to marketing for the improvements.
Just Tyres' search rankings have improved dramatically, and the company is now on the front page of Google search results for most important keywords. As a result, their organic revenue grew 146% from 2017 to 2020.
They've also seen an 886% increase in overall revenue on Google Ads, and a 1,000% increase on Return On Ad Spend (ROAS).
Their turnover went up 91% between 2017 and 2019, from 1.2 million up to 2.3 million.

The dedication and individual attention they were offering really made them very different from bigger agencies. They weren't just interested in what the challenges of the website were. They were interested in the challenges of the whole business.
Head of eCommerce and Marketing, Just Tyres