LinkedIn advertising offers an unparalleled opportunity to connect and engage with business decision makers on the world's largest professional network.
If you're operating in the B2B sector, LinkedIn ads might just be the platform you need to supercharge your lead generation and start driving qualified leads for your sales team.
Why LinkedIn?
Finding qualified leads who are in decision-making positions can be problematic. Often B2B organisations have a long sales cycle and a high deal size, which creates a considered purchase decision.
Search offers qualified users but the right keywords can be scarce in volume and high in competition. Other social channels can offer a high volume of leads but with a low qualification value.
LinkedIn ads offer the opportunity to go straight to the source and get in front of the right decision maker who is looking for a solution that you offer.
It's not always that simple though. With some of the highest costs of any ad platform, an appropriate strategy is essential to ensure you get a return on your investment. A LinkedIn advertising agency can help you do that.
How it works
LinkedIn advertising should be seen as a performance marketing channel, so the focus should be on lead generation.
Why? Because consumers almost never go onto social networks to make a purchase decision – your potential prospects use LinkedIn to network, see what their connections are up to and access useful, relevant content within their industry. That provides marketers an opportunity to serve the right content to the right person and it all starts with a content offer – such as an ebook, whitepaper or webinar. Being able to easily target business decision makers means that competition to engage these users is high.
It's essential to have an engaging content offer that addresses your target audience's pain points effectively, to drive lead form submissions – whether that's on a landing page or in an in-platform lead form.
LinkedIn ads work most effectively when they are implemented as a part of a multi-channel paid media strategy. So, commonly our approach will include using Facebook and Google retargeting along with lead-nurturing workflows in your CRM or marketing automation platform, to get the best overall performance. We favour the HubSpot CRM, which has a LinkedIn ads integration.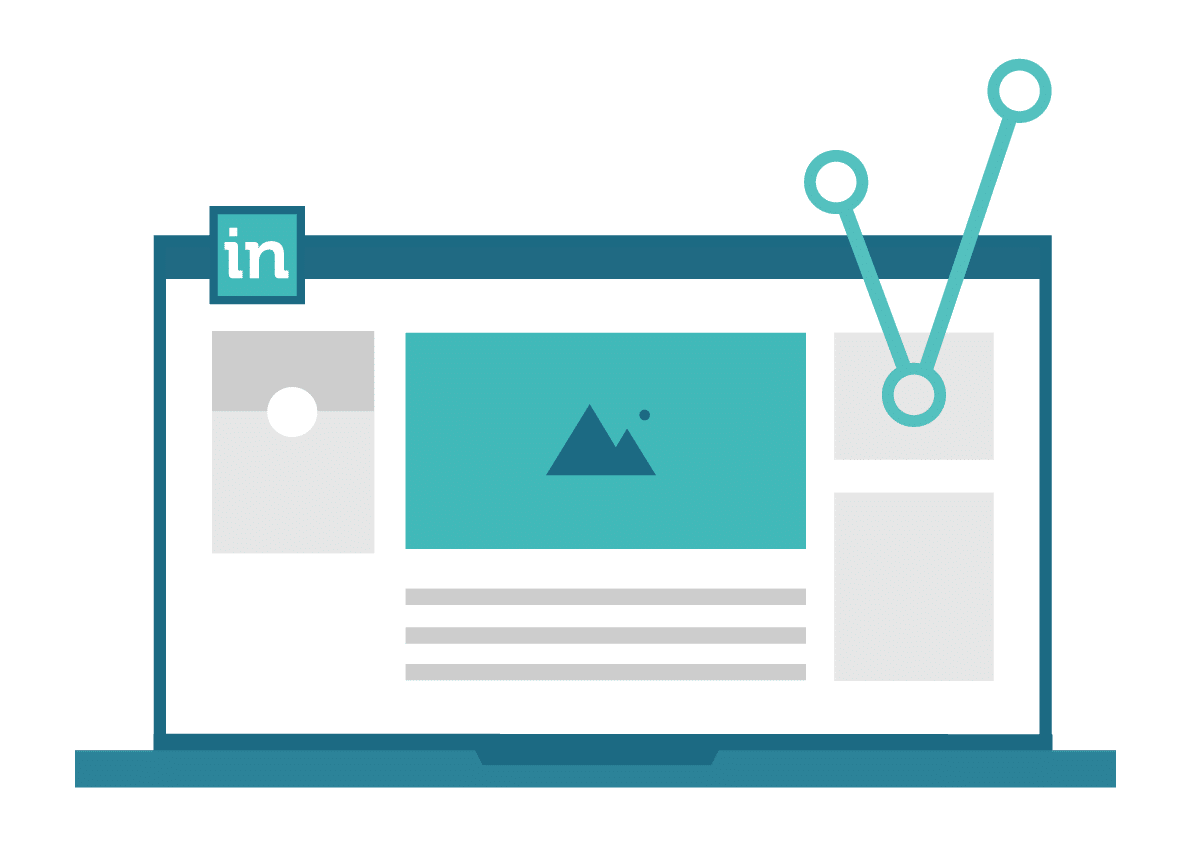 How we can help
As a LinkedIn advertising agency, Aira provides an end-to-end service for all of your LinkedIn ads lead generation requirements. We work with you to define your buyer personas, create engaging content offers, build a custom landing page and then create the campaigns.
Requirements
If you are wishing to advertise on LinkedIn you must have:
A CRM
A plan to nurture the leads that are generated
A minimum monthly ad spend of around £3,000/$4,000 a month, due to the high costs associated with LinkedIn advertising.
The process

If you'd like to discuss LinkedIn advertising and how it could help you generate qualified leads, get in touch for a chat. Alternatively download our credentials deck below to learn more about us and see some of our previous successes.
Download our credentials deck