With over 12.2 billion monthly searches worldwide and 592 million unique users, Microsoft Advertising will put your ads in front of a unique, higher earning audience, at a lower cost than other platforms.
Why Microsoft Ads?
Incorporating Microsoft Advertising into your paid media strategy will expand your reach, with your ads being served on AOL, Bing, Yahoo and any sites owned by them, and a potential 46.7 million searchers that Google can't reach.
The audience you can target on this platform is unique, with 71% of the Microsoft Search Network's audience 35 and older and 25% of those with a household income in the top 25%.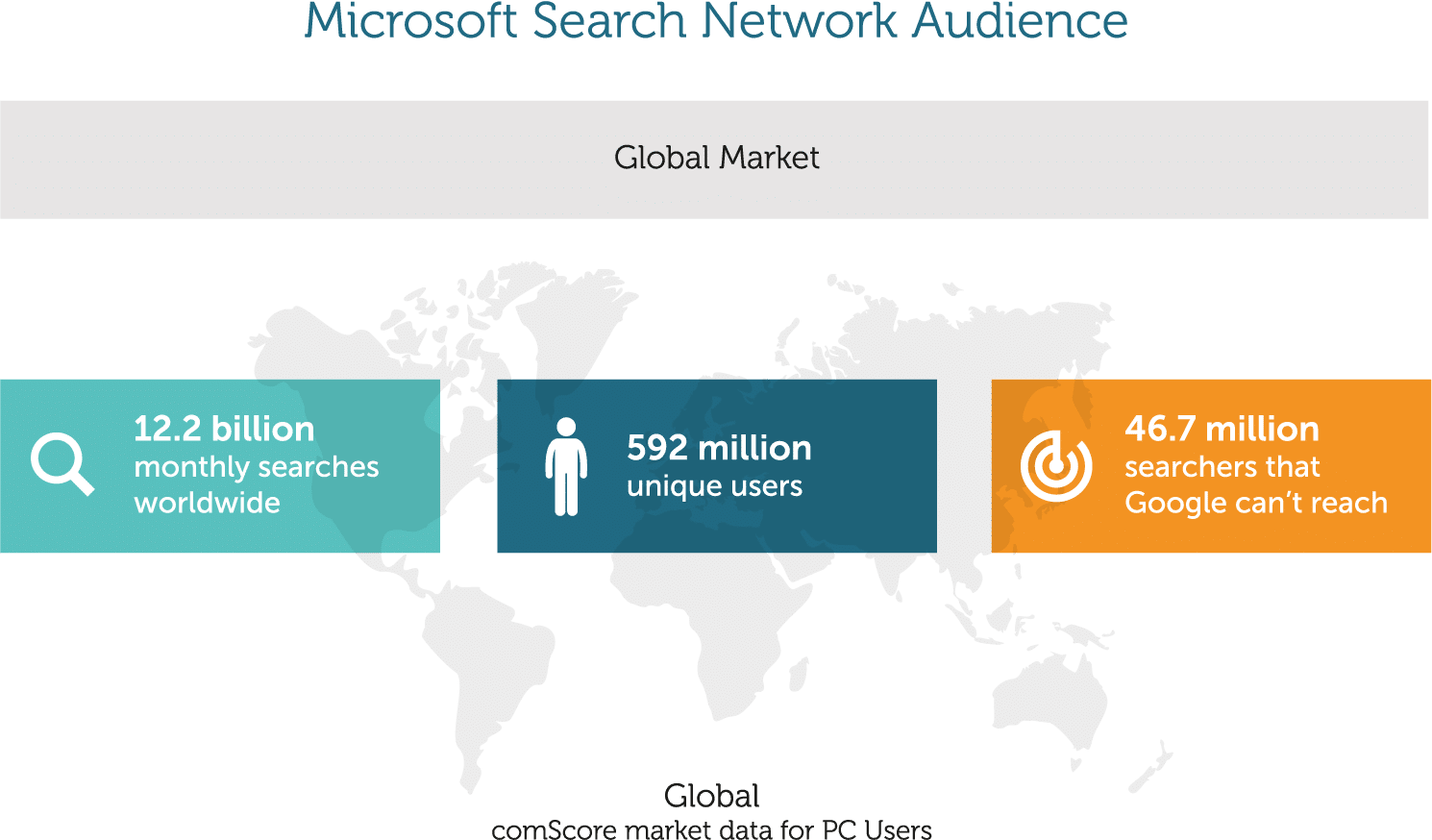 Similar to Google Ads, Microsoft Ads allows you to target your audience, whilst incorporating AI that tracks the behavior patterns of your audience and uses that information to optimise and enhance the performance of your campaigns.
This is also a great platform for B2B, as it is used as the default search engine for many businesses. This platform also offers a unique feature that allows you to target users via their LinkedIn profile.

The costs of advertising on Microsoft are also considerably cheaper, due to less competition, than on other platforms, making this a great choice when looking into ways of expanding your reach and online presence.
If you're already using another product for search engine marketing, you'll be familiar with the campaign formats on offer and the interface in Microsoft Advertising.
Types of ads you can create with Microsoft Advertising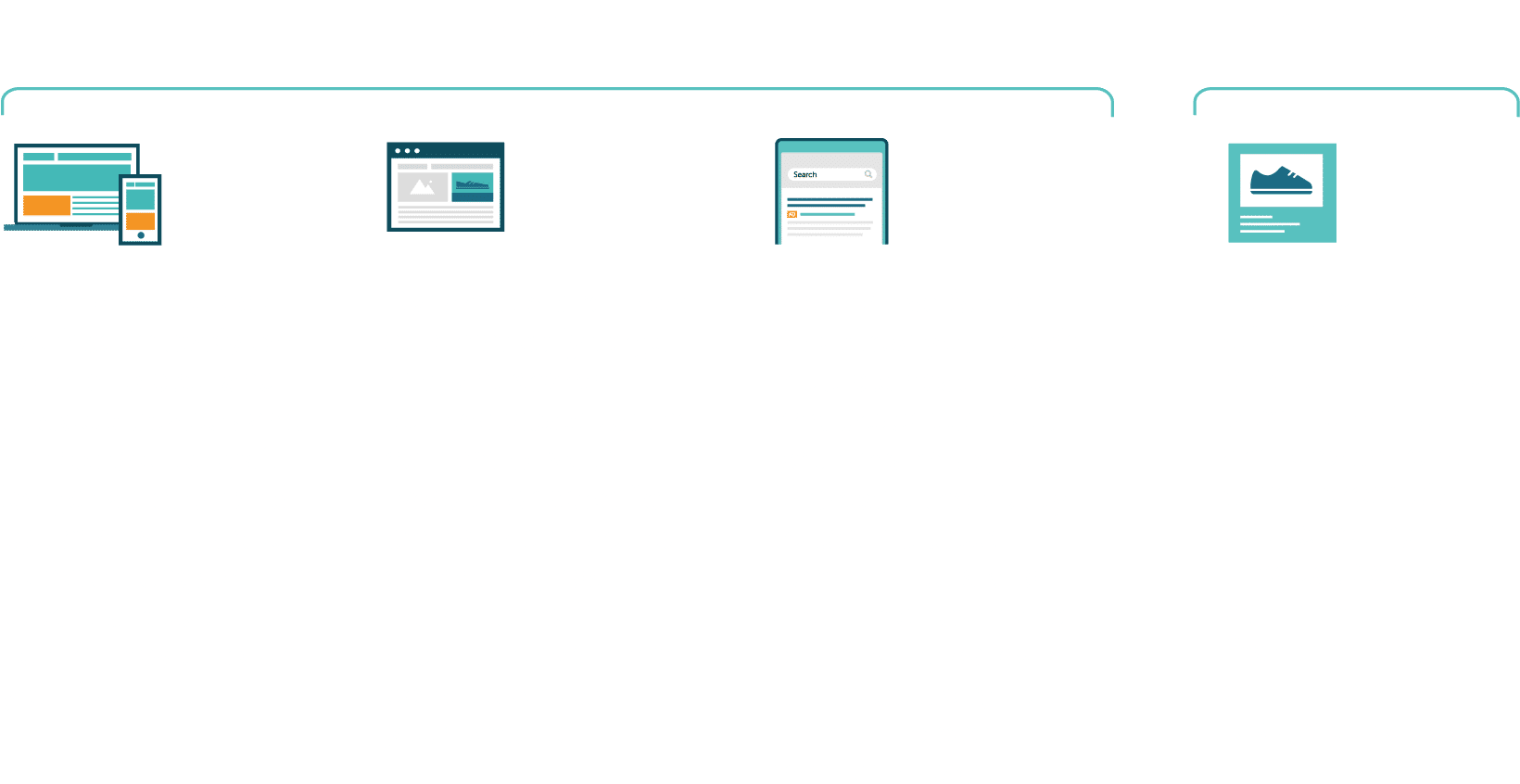 Our Microsoft Advertising roadmap
As a Microsoft advertising agency, we provide a specialised qualified service for all of your Microsoft ads requirements. We work with you to define your objectives, create up-to-date, engaging content and deliver the best performance from your campaigns.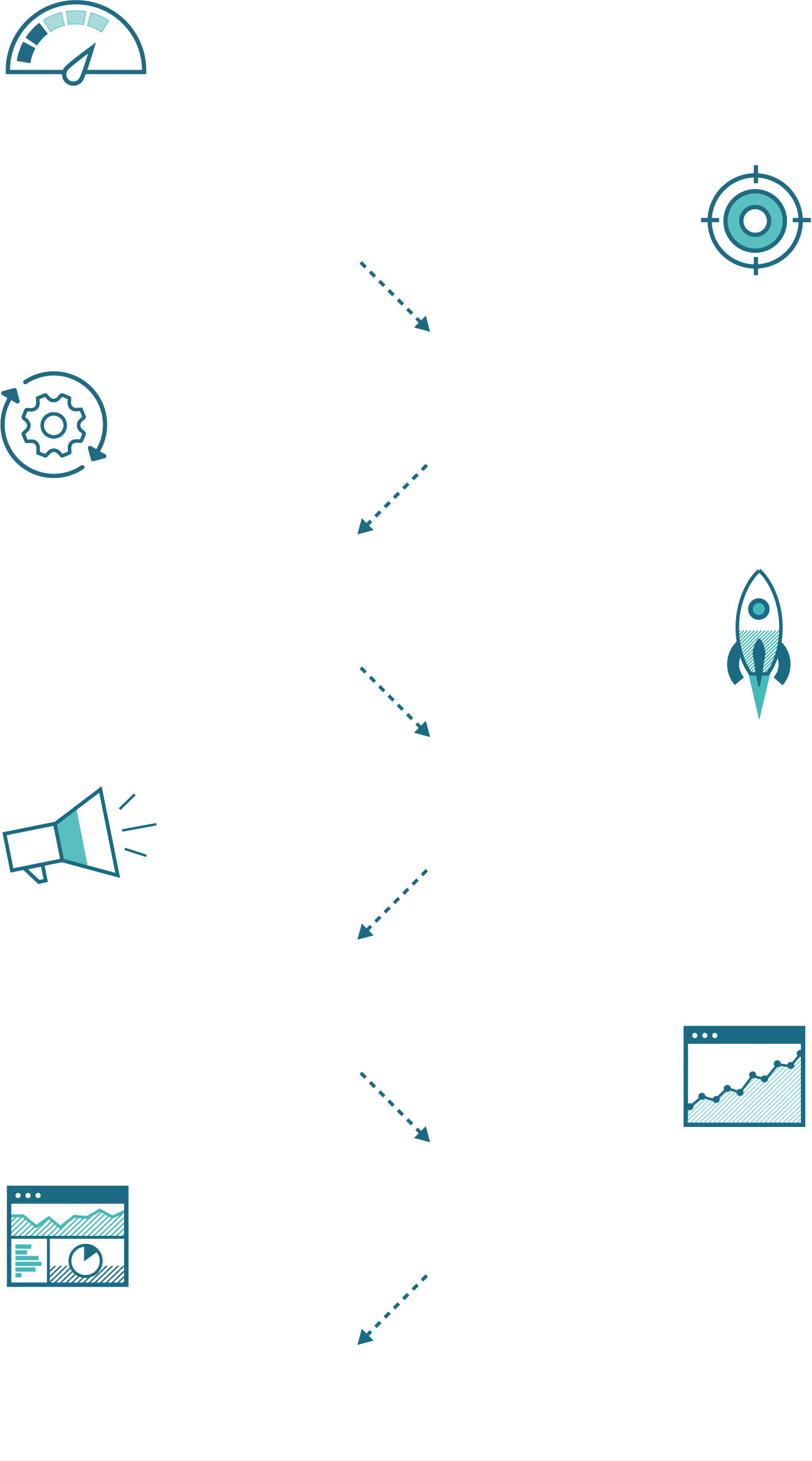 If you'd like to discuss Microsoft Advertising and how it could help your business, get in touch for a chat. Alternatively download our credentials deck below to learn more about us and see some of our previous successes.
Download our credentials deck