335 million people from around the world use Pinterest every month to find inspiration and discover new products. Pinterest is considered to be a positive platform, full of creativity, where users come to be inspired with an active consideration mindset.
Why is Pinterest important?
Pinterest is a visual platform with over 2 billion searches every month and more than 200 billion Pins saved, making it one of the fastest growing social platforms in the world.
Pinterest's demographic is mainly women with disposable income, turning this into a perfect platform for advertisers to put their products in front of a likely to buy audience.
The growth and improvements on this network are making it more of a search engine rather than a social platform with shopping being a top priority for most users, giving it a competitive advantage compared to platforms such as Facebook, Instagram, Snapchat and Twitter.
The ability to promote pins that align with holidays and special life events, alongside the customisation that this platform offers, are some of the greatest features of Pinterest, enabling advertisers to put their ads in front of those actively looking for what they have to offer.
Reasons to use Pinterest Ads
The advantage of advertising on Pinterest is not just due to its audience size, but also because of its unique features. When using this platform, the user has a discovery mindset, with 97% of the searches not mentioning a brand. This allows advertisers to present themselves to those open to discover new brands and products.
Pinterest users have a high engagement and purchase intent. The visual nature of the site gets users in a shopping mood, driving much more purchase intent than any other social network.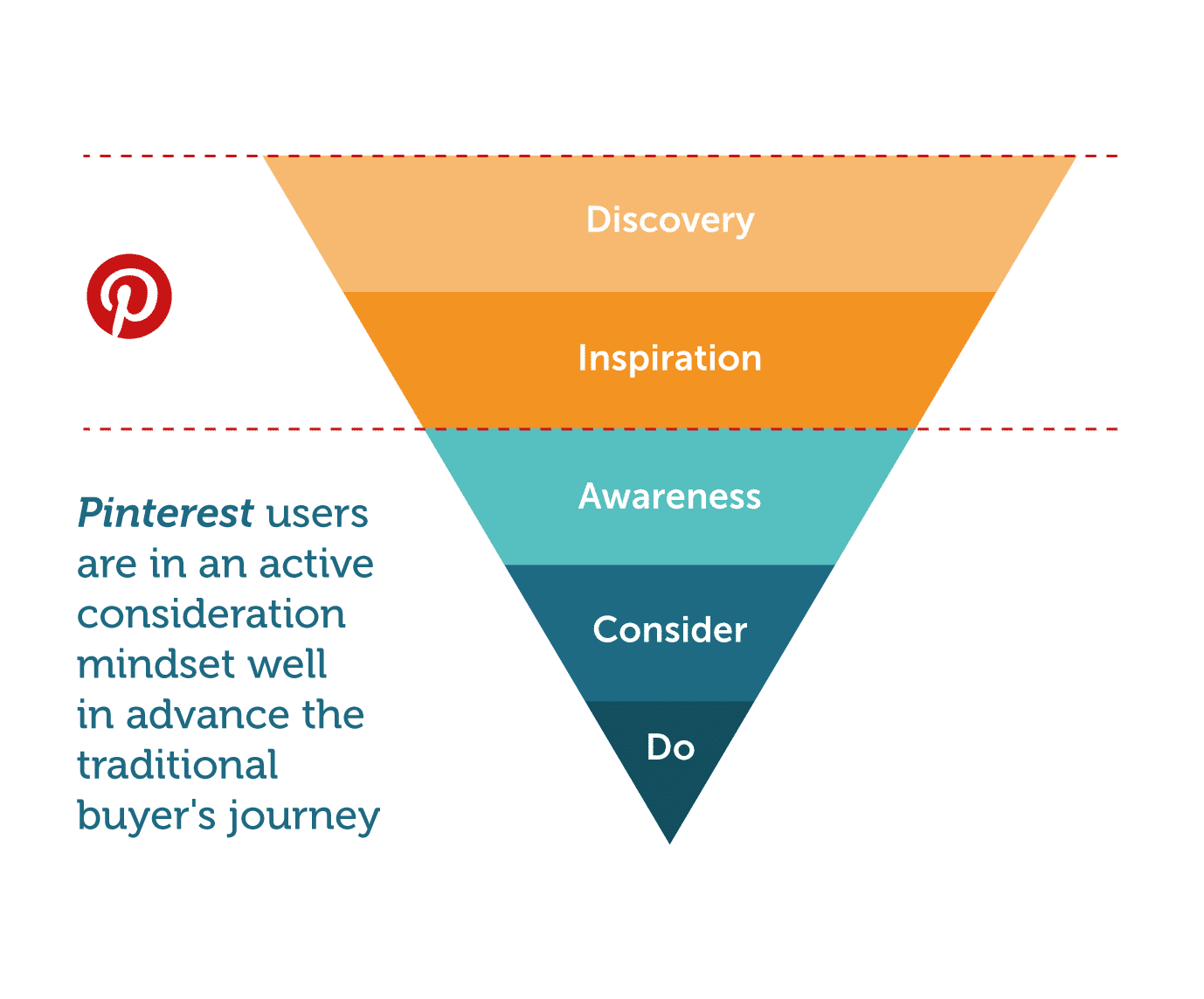 How we can help?
As a Pinterest advertising agency, we provide a specialised qualified service for all of your Pinterest ads requirements. We work with you to define your objectives, create up-to-date, engaging content and deliver the best performance from your campaigns.
The process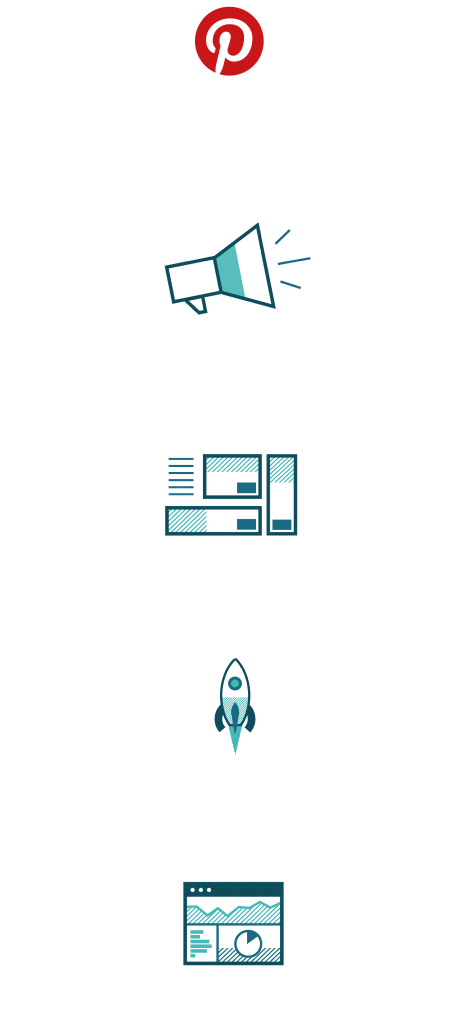 If you'd like to discuss Pinterest advertising and how it could help you generate qualified leads, get in touch for a chat. Alternatively download our credentials deck below to learn more about our paid media work and see some of our previous successes.
Download our credentials deck