Methodology
The survey opened on 27th July 2021 and closed on 2nd September 2021. During this time, 873 individuals responded to the survey which was run via TypeForm. Whilst most respondents answered the same set of questions, there was some custom logic included which meant that some respondents didn't see all questions.
For example, those who described themselves as in-house marketers answered several questions which were customised to them. This is why not all questions will add up to 100% of respondents, along with the fact that the majority of questions were optional.
The results were visualised automatically via TypeForm and these initial results were shared with expert contributors in the weeks following the closure of the survey. Expert contributors were asked to comment on questions and answers which they found particularly interesting.
Demographics
Below is a breakdown of the key demographics of respondents.
In what country are you based?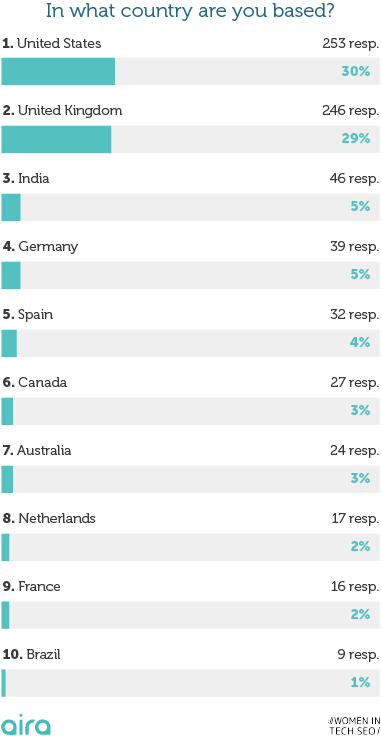 How many years have you been working in technical SEO?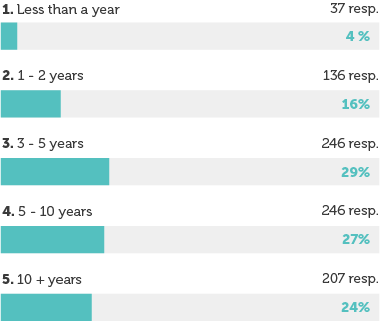 How would you describe your role?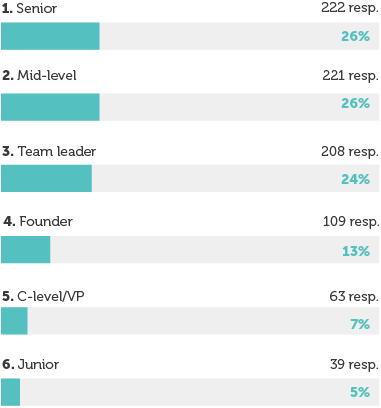 How would you describe who you work for?